Dubai is never short of tasty new restaurant openings and there is another spot joining the ranks.
Chic shore-side dining venue Villamoré is now open in the grounds of the stunning Kempinski Hotel & Residences Palm Jumeirah.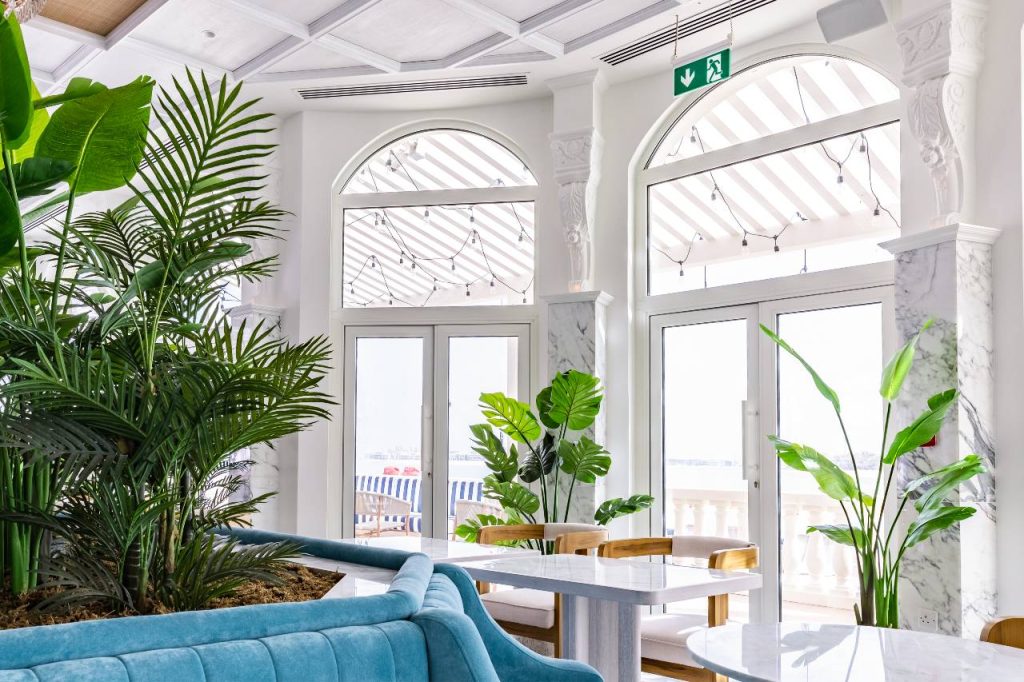 Guests can expect to look out over the incredible Dubai skyline while dining on a fresh Mediterranean-inspired menu.
Jungle leafy plants, stylish marble-look tables, striped outdoor seating and a touch of teal in the interiors and soft furnishings, will transport you to the French Riviera or the shoreline of Lake Como.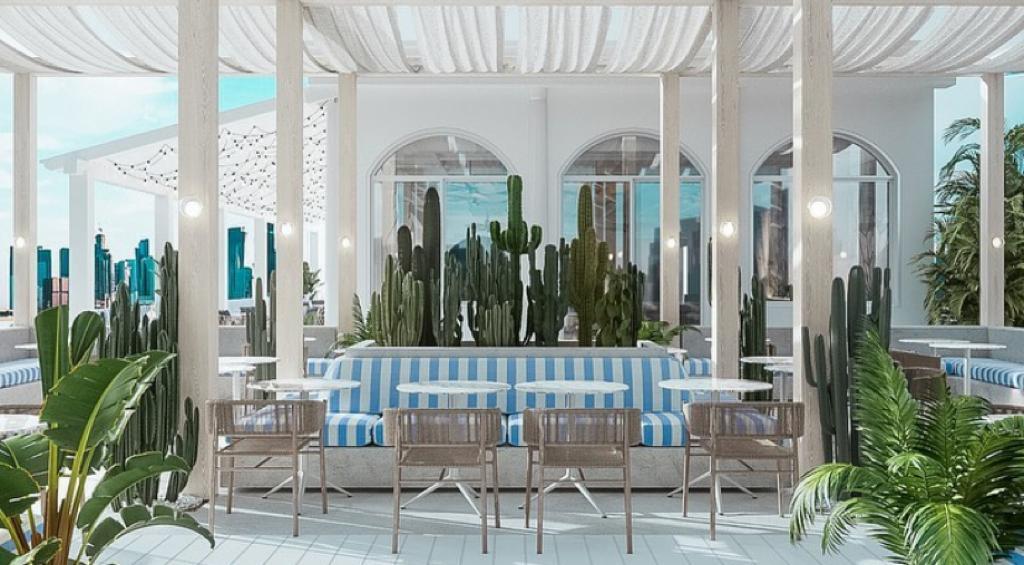 Choose to sit inside in the bright, airy, mirrored interior or bag yourself a seat on the terrace patio or rooftop. A seating arrangement for all occasions and whatever vibe you and your party are feeling.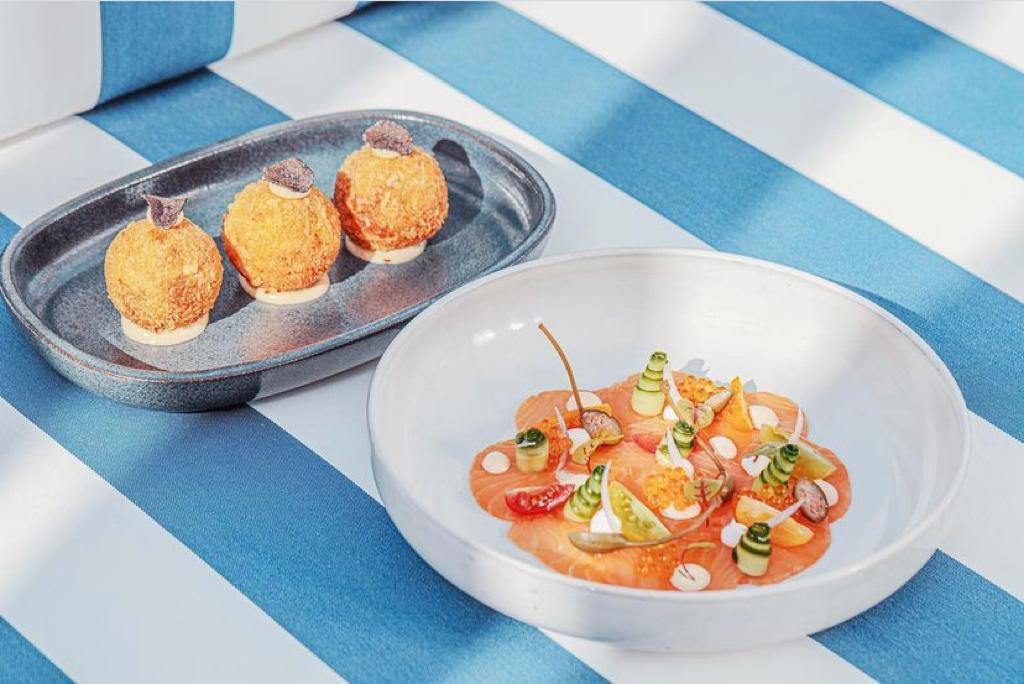 Serving up a selection of tapas for lunch and delightful, Mediterranean-inspired signature dishes for dinner.
A foodie's delight, the menu includes dishes such as pappardelle ripiena, a dish inspired by chef Silvio's childhood memories of his grandmother's fresh handmade pasta; ajo blanco, a refreshing cold garlic soup, usually found served in the Spanish regions of Granada and Málaga; and black Angus beef with foie gras and crispy onion, as indulgent as it sounds.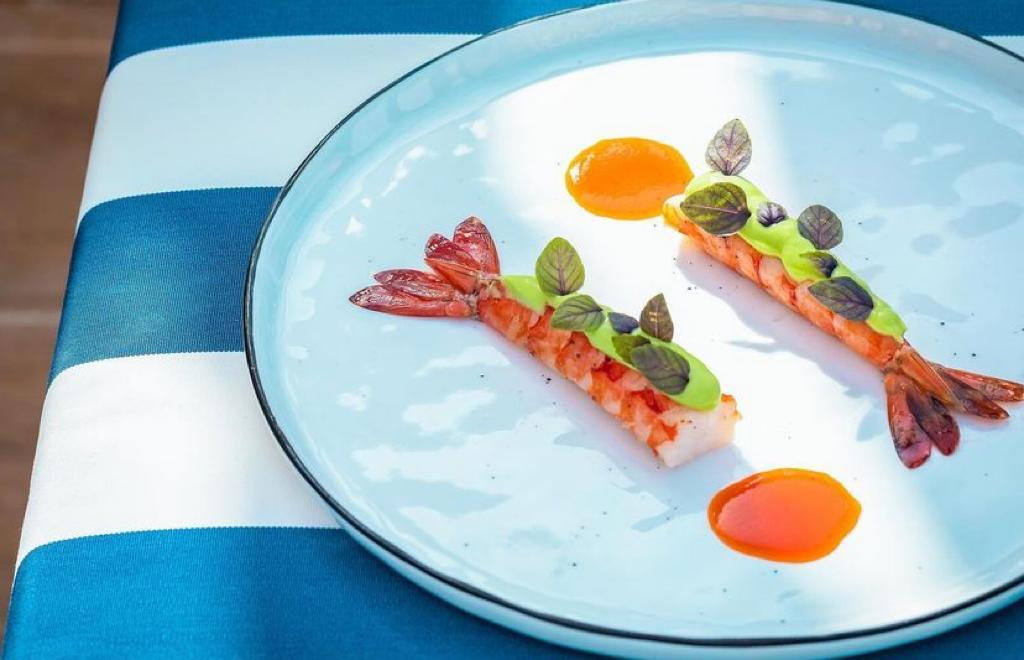 Enjoy a cold glass of grape or a mixed drink inspired by the fruity punch drinks of Spain in the warm sea breeze on the terrace, or catch up with friends over delicious tapas.
Close your eyes and you could be in the Med with these high-end holiday vibes right here in Dubai.